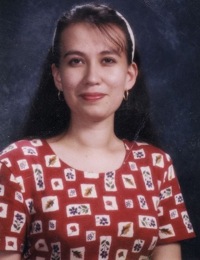 Ana Maria Solís-Herrera is the Director of Orchestras at Austin High School in the Austin Independent School District. Previously she was Director at O. Henry Middle School, Lamar Middle School, and McCallum High School. Prior to her appointment as Austin Youth Orchestra Organizer, she served as Co-coordinator and Conductor of the Concertante, Sinfonietta, and Philharmonic Youth Orchestras.
Mrs. Solís-Herrera holds a Bachelors Degree from the University of Southern Mississippi in Violin Performance and a Masters Degree in Music Education from the University of Texas at Austin. She has completed certifications in Suzuki Method and conducting workshops at the University of Texas.
Mrs. Solís-Herrera has performed internationally with several orchestras in Asia, Latin America, and the United States, including the Ehime University Orchestra in Matsuyama, Japan, the Carlos Chavez Symphony in Mexico City, and the Ohio Light Opera. Mrs. Solís-Herrera has been invited to speak at music educators conferences in Italy, Sweden, and Latin America on her research on the musical preferences of Mexicans and Mexican Americans in the United States.
In Austin, Mrs. Solís-Herrera maintains a performance schedule with several chamber groups. She also teaches violin from her private studio at home. Many of her private students have placed in the Texas Music Educators Association All-Region and All-State Orchestras.